Socialized and kid & pet friendly
Our puppies are born and raised in our home, socialized with adults, children and our adults dogs. They are vet checked, up to date on vaccines and kennel trained.  We begin potty training the puppies and they are exposed to lots of household sounds.
Rosie and Chester the parents of our f2bb goldendoodles
Scroll down for puppy pictures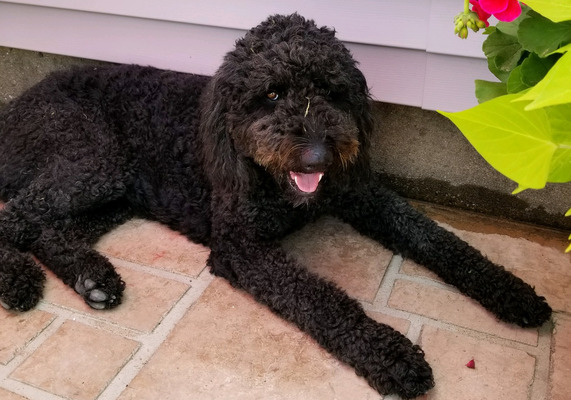 Rosie is a black f2b goldendoodle weighing 60-65 pounds.  Rosie is a excellent house dog with a very calm temperament and a good mother to her puppies.  Rosie is a puppy from Marley and Dino's 2015 litter.  She is living in a guardian home where she gets lots of attention from her human siblings and parents.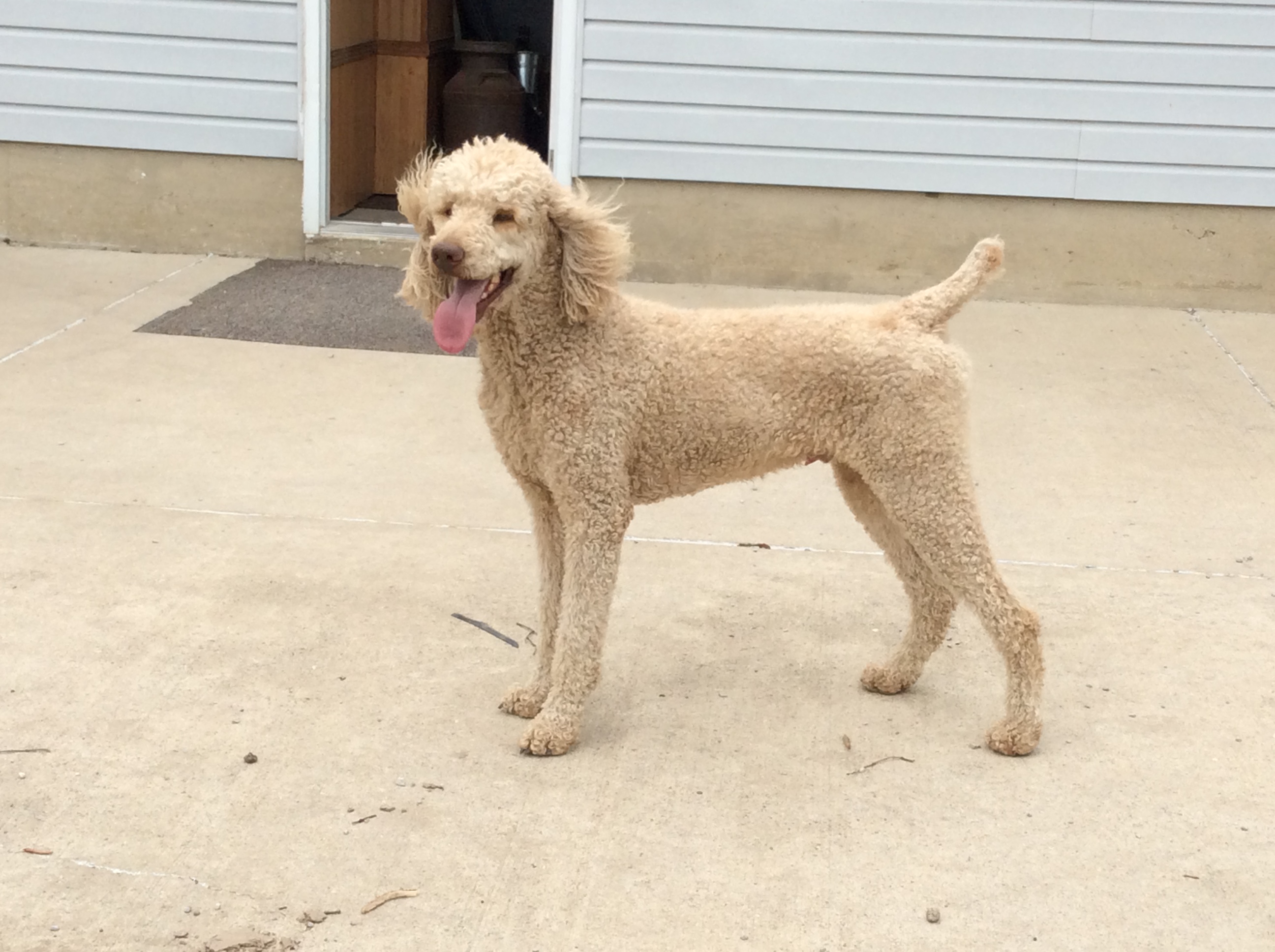 Chester is an dark apricot standard poodle weighing around 60 pounds.  He has a awesome personality and is very calm natured.  Chester is owned by our friends Phillip and Julie Reuter of Countryview Kennels.
March 1, 2019  – Rosie had eight puppies in her third litter.  Five of the puppies were cream-colored, two black, and one tan.
May 16, 2019 – All of Rosie's puppies from this litter have been sold.
Puppies Going to Their New Homes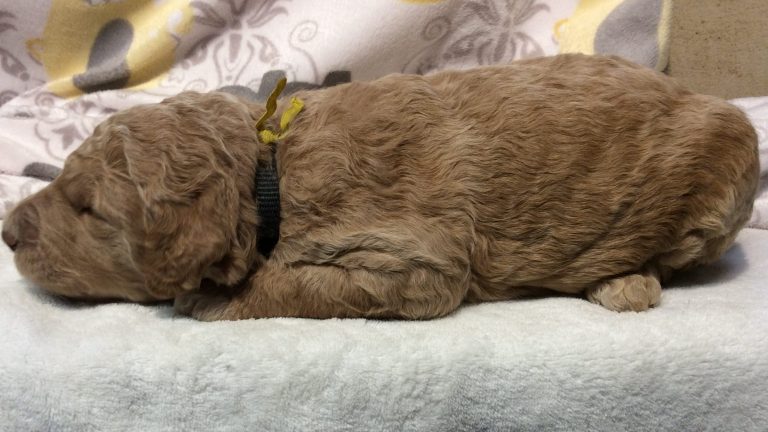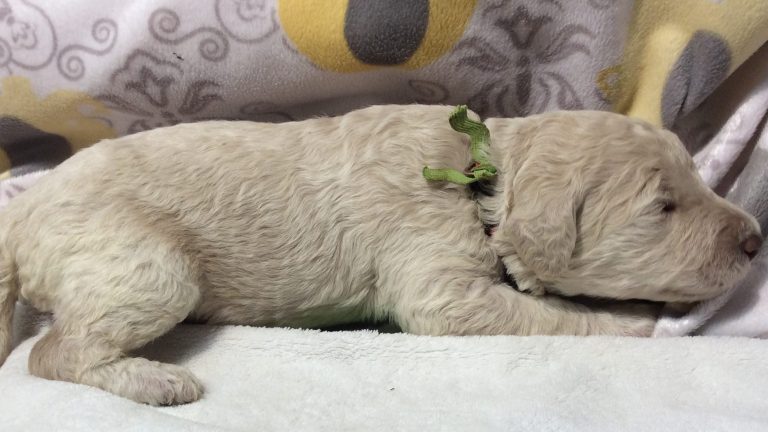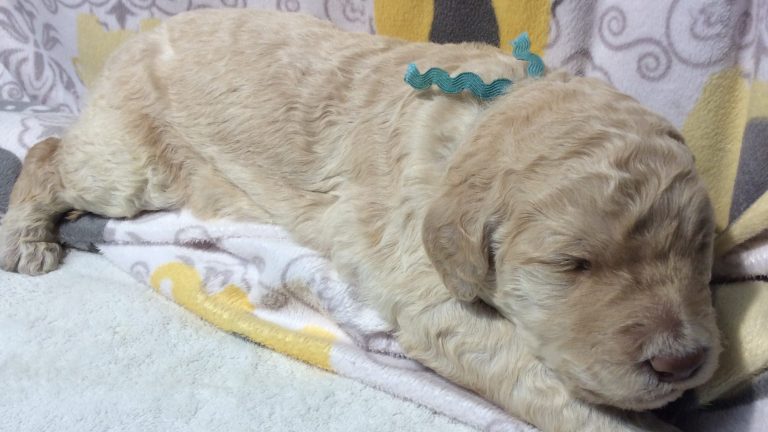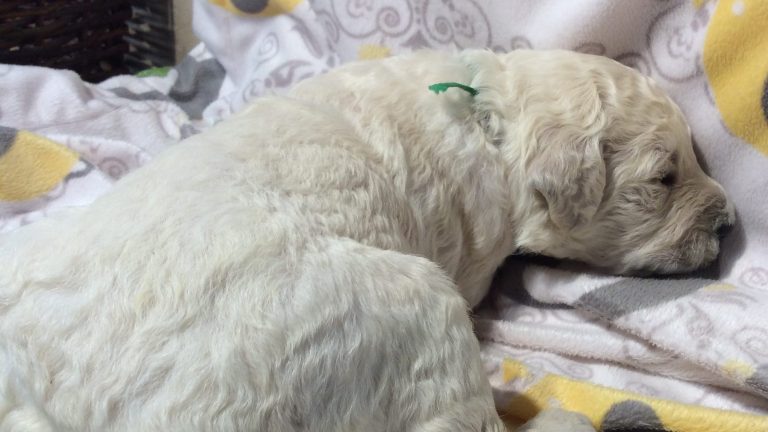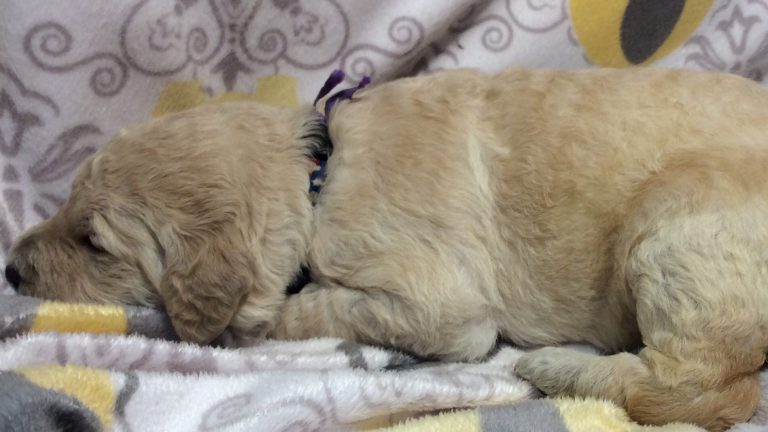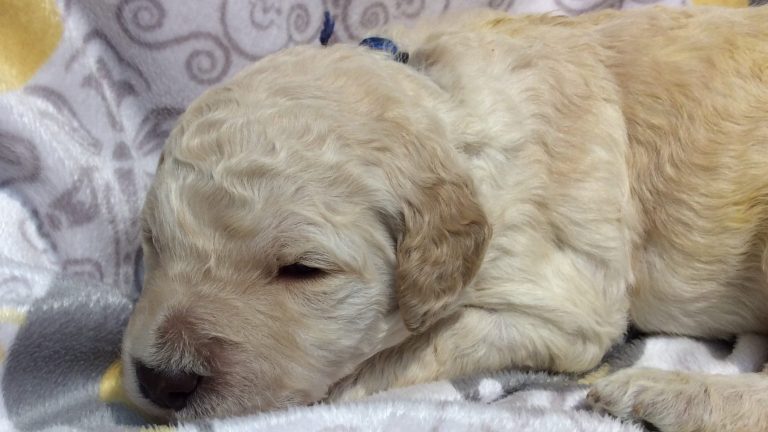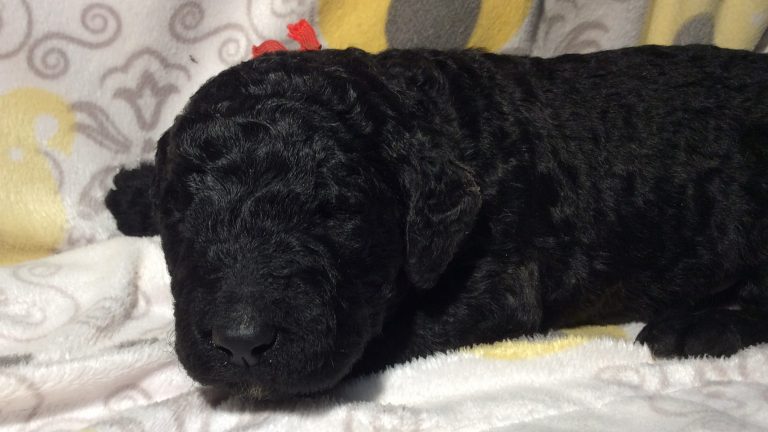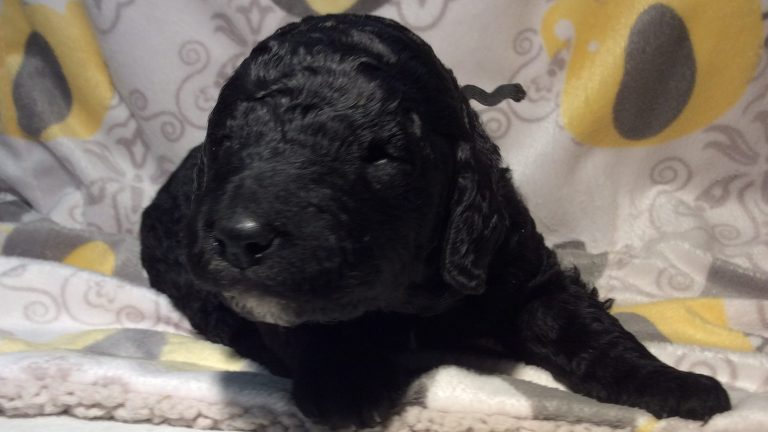 | | | | | |
| --- | --- | --- | --- | --- |
| Ribbon | Name | Sex | Color | Weight |
| Purple | Elaine | F | light tan | 14 oz. |
| Teal | Jerry | M | light tan | 17 oz. |
| Yellow | Susan | F | tan | 16 oz. |
| Navy | George | M | cream | 17 oz. |
| Green | Newman | M | cream | 18 oz. |
| Lime | Morty | M | cream | 12 oz. |
| Red | Cosmo | M | black | 14 oz. |
| Black | Kramer | M | black | 16 oz. |