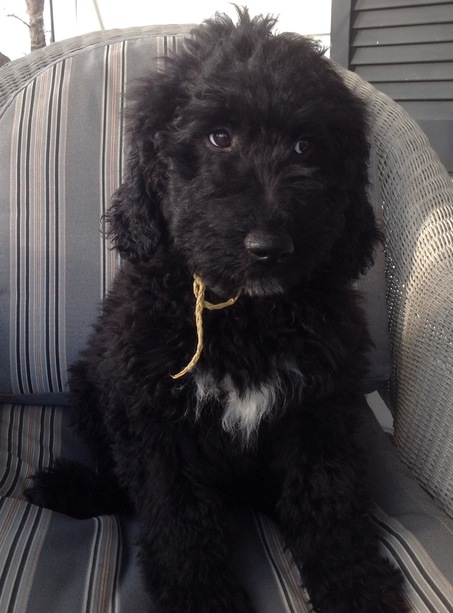 Reserving a Puppy
To reserve a puppy you can contact us at SmallTownDoodles@gmail.com for instructions. We take deposits of $100 to be placed on our reservation list. When the litter is born an additional deposit of $300 is required to secure your reservation. When making your deposit please indicate whether you want to reserve a spot for a female or male and your color preference. Once your deposit has been received, your spot will be reserved to pick your pup. At 6 weeks of age, you will be able to pick which pup you would like to take home in the order that the deposits were received. Puppies will be ready to go home when they are 8 weeks old.
Please email us for pricing information.
Puppy Pickup: All remaining balances must be paid, cash only, at pickup. If you wish to pay by check, we must receive it two weeks prior to pickup. At the time of pickup you will receive a small bag of dog food, a folder with articles and information, vet records, a blanket and a signed copy of our health guarantee. All pups will be vet checked when they are 6 weeks old and cleared of all health issues. If you have any questions please e-mail me at SmallTownDoodles@gmail.com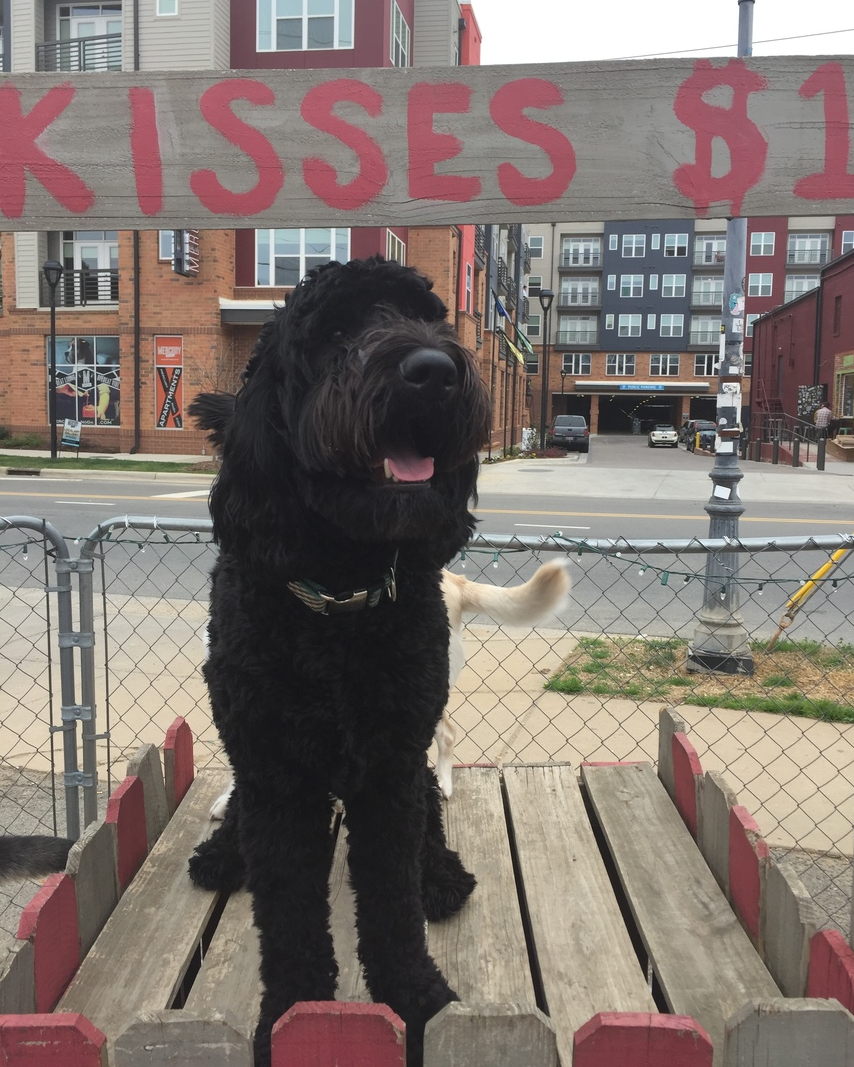 Visitors
We don't normally allow visitors until the puppies are 6 weeks old.  This is to protect the health of our puppies and  the Momma's are usually pretty protective of their puppies for the first few weeks.  We will post pictures on our website and on our facebook page.  If you have made a deposit, we will send pictures thru email when the puppies are born.  We take the puppies to the vet at 6 weeks of age and they get their first vaccine at that time and are examined by the vet.  We will schedule people to visit in the order of deposit and then you can choose which puppy you would like.  Puppy personalities don't usually start to show until they are 5-6 weeks old.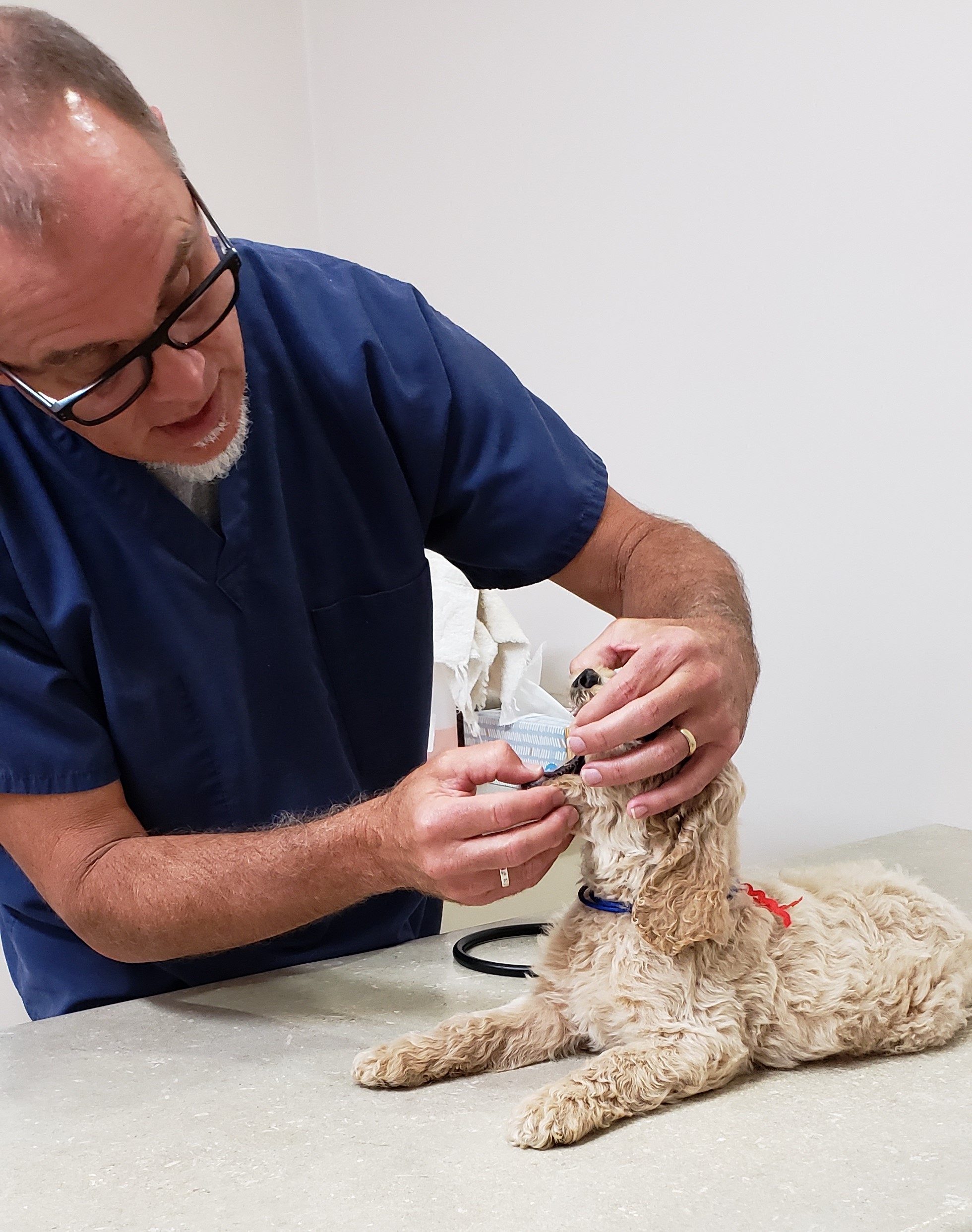 Our Health Guarantee
We offer a 1 year genetic health guarantee against anything life threatening.  All puppies are examined by our vet at 6 weeks of age.  They come up to date on vaccines and dewormed.
Our puppies are sold as pets only