Socialized and kid & pet friendly
Our puppies are born and raised in our home, socialized with adults, children and our adults dogs. They are vet checked, up to date on vaccines and kennel trained.  We begin potty training the puppies and they are exposed to lots of household sounds.
Brandy and Winston are the parents of our f1b goldendoodles
Scroll down for puppy pictures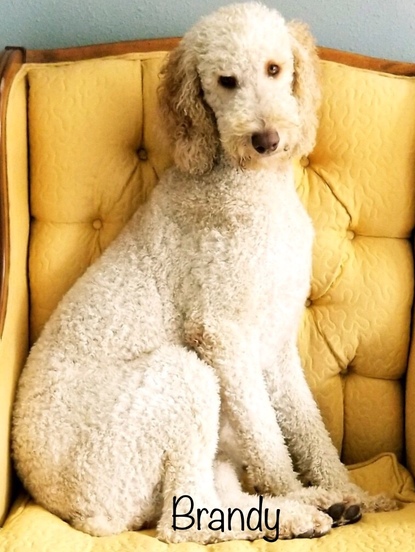 Brandy is an apricot standard poodle weighing 60-65 pounds.  Brandy is a excellent house dog with a very calm temperament and a good mother to her puppies.  Brandy has been genetically cleared thru Embark DNA testing.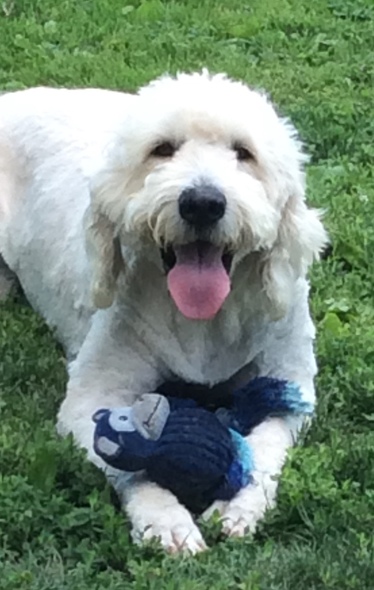 Winston is an English cream F1 goldendoodle weighing 90 pounds.  He is a great companion with a calm temperament. Winston has also been genetically cleared thru Embark DNA testing. 
Brandy's second litter born March 4, 2019.
March 4, 2019 – Brandy had nine puppies in her second litter.  Eight were females and one male.
May 29, 2019- All puppies from this litter have been sold. We plan on having another litter sometime this fall.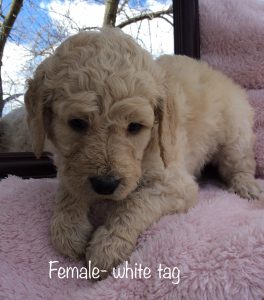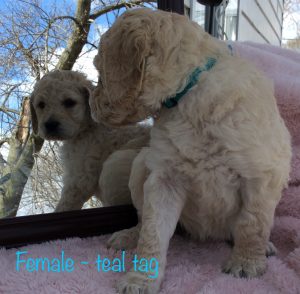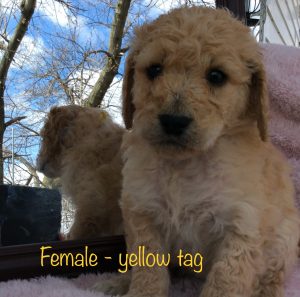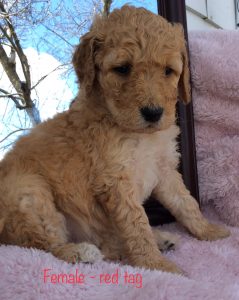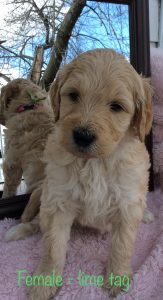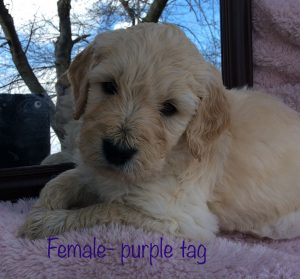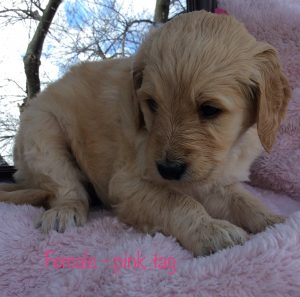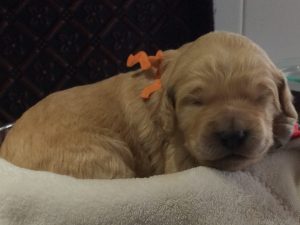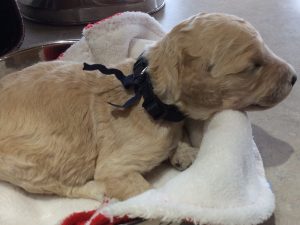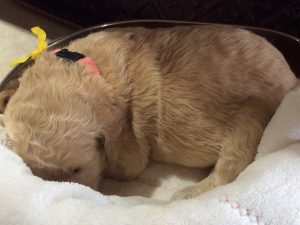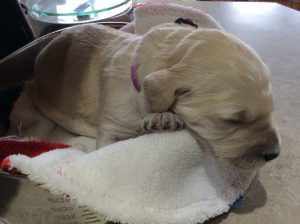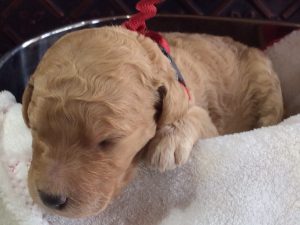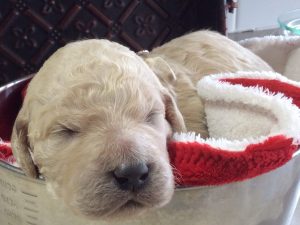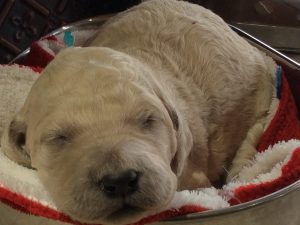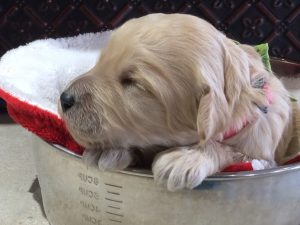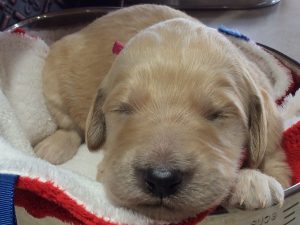 | | | | | | |
| --- | --- | --- | --- | --- | --- |
| Ribbon | Name | Reserved | Sex | Color | Weight |
| Navy | James Taylor | X | M | tan | 15 oz. |
| White | Stevie Nicks | | F | light tan | 15 oz. |
| Purple | Janis Joplin | | F | light tan | 14 oz. |
| Yellow | Carole King | | F | tan | 15 oz. |
| Orange | Joan Baez | | F | tan | 17 oz. |
| Teal | Carly Simon | | F | cream | 17 oz. |
| Red | Whitney Houston | | F | tan | 13 oz. |
| Lime | Bette Midler | | F | light tan | 14 oz. |
| Pink | Eleanor Rigby | | F | cream | 15 oz. |